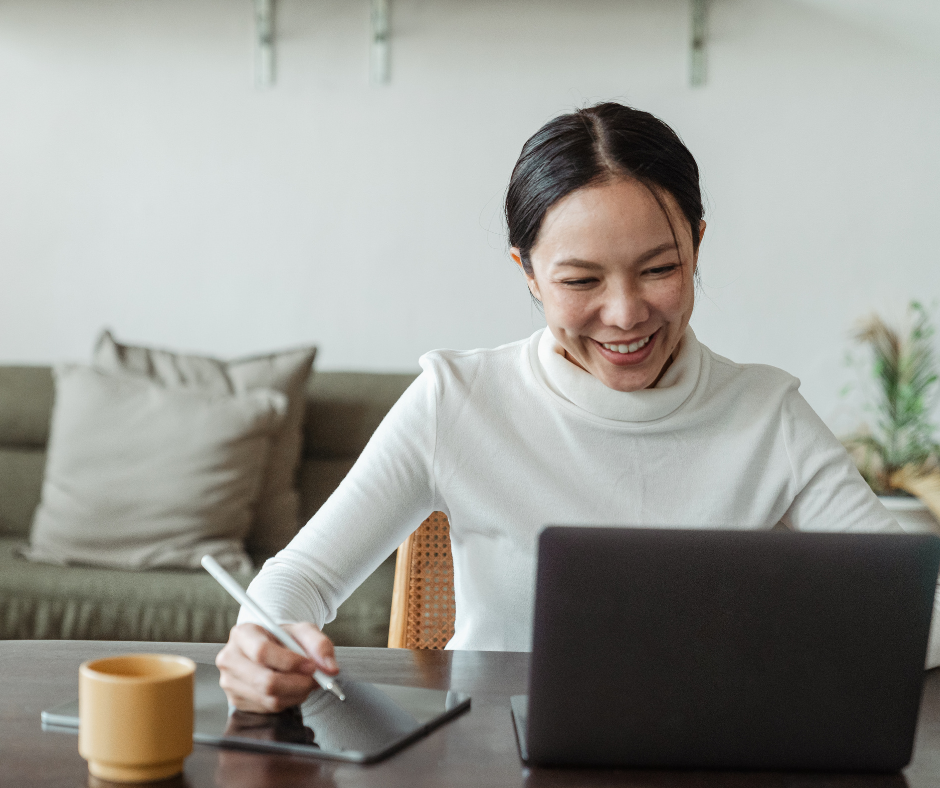 Hybrid Working – Top 3 Tips  
For years now it was not uncommon for people to have to leave the house hours before their working day began to ensure they got to their desk on time and coming home it was not unusual to spend hours sitting in traffic – everyone in front (& behind) just wishing they didn't have to do the journey everyday and that maybe today they might get home on time to eat dinner with the family.
It took a global pandemic for 2 things to happen
Businesses realised that they didn't need their staff to always be in the office to actually get things done
People realised that they didn't want to go back to the dreaded commute, they wanted more flexibility from their employer – they wanted a new structure that allowed them to work from home when it suited
And so, the new "Hybrid" working model was born, its amazing how "new" things so very quickly become "normal."
We have put together our Top 3 Tips for you and your business if you are adopting new Hybrid working models.
First & foremost consider those employees on staff who cannot work remotely – those who need to conduct their role face to face – What benefits / changes are needed for those staff who can not move to a Hybrid working model. What safety protocols need to be put in place to ensure their Health, Safety & Wellbeing
Effective communication – I think most people can talk about a company where they had meetings about meetings, they talked and talked but never ever actually achieved anything. Sometimes we don't get what we need from meetings but its not really a big deal because "We have another meeting tomorrow – I will get the info then" – We have a couple of rules when it comes to meetings.
Agenda – What needs to be discussed / Who needs to be involved – This needs to be circulated in advance
Attendees – If someone is unable to make the meeting they advise so in advance, they provide the information they needed to provide in advance or the meeting is rescheduled for when they can attend
Minutes – Old school but we keep notes, and these are circulated by email afterwards ensuring all Actions are captured and added to the agenda for the next meeting
Not always a popular one but cameras on – We feel its important to stay connected even when we can not be together in the office and seeing faces helps with that.
Providing the Right Tools – Ensuring your staff have the right tools they need in order to be able to do their jobs is essential. This can be everything from laptops / screens to stationery and systems. You also need to ensure that you also continue following your internal processes even when not in the office. Particularly when it comes to protecting yours and your customers data – You can read more on how we can help support with this by reading our blog https://mckennasecurityshredding.com/remote-workforce-shredding-service/